HISTORY
Five Flags Dance Academy opened in 1990 in a rented room of a gymnastic center. Three short years later the enrollment had grown enough to support a second dance room and an additional teacher.
In 1995 FIVE FLAGS DANCE ACADEMY moved to it's current location adding larger dance rooms, floating wood floors, more dressing area and upgraded office facilities. We have over 7300 square feet of building.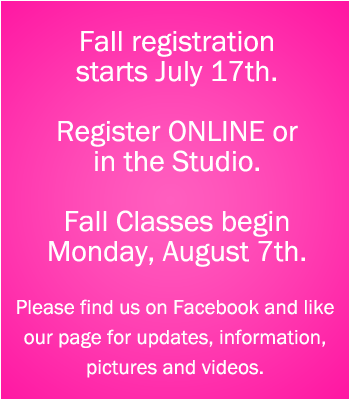 The fall of 2007 saw the addition of a third dance room in the adjacent building on the property. This building has a small office, parent waiting area, dressing rooms and a room dedicated as a student study center, plus fitness equipment.
Today the studio has a fully qualified group of instructors. Not only is the staff talented but also dance-educated and professionally trained.
FIVE FLAGS DANCE ACADEMY's name honors the beautiful city of Pensacola and the strong, professional reputation the studio has built over the past 28 years. We look forward to Five Flags continuing to serve Pensacola and the surrounding communities for many years to come!
It is our sincere desire that you will want to be part of the FIVE FLAGS DANCE ACADEMY family as we continue to make history. Again, Welcome to our world of dance!!