Faculty
Ashley Barnett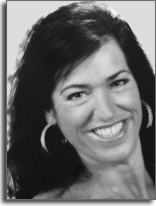 Ashley is a graduate of The University of Southern Mississippi with a Bachelor of Fine Arts degree in Dance. While at USM, she was captain of the Dixie Darlings, captain of the Southern Misses, Campus Beauty, and a member of Delta Delta Delta Sorority. Ashley went to University of Mobile to graduate school to earn hours toward a Masters in Education. She founded many dance programs in the Mobile County Public School System and was a school teacher for 9 years. While at Dunbar Creative and Performing Arts School Ashley was the ballet mistress. She then taught dance and fitness classes at Faulkner State Community College for 6 years. She directed the dance team, recruited and gave full college scholarships to dancers by audition. She competed and trained at an early age as a "Lynn Robinson Dancer" from Robinson's School of Dance, which was founded by her mom in 1968. Ashley has choreographed for Alabama's Junior Miss, UCA/UDA, various pageants and numerous dance teams along the Gulf Coast. Ashley is best known for training some of the best male dancers/teachers in the Southeast such as Noble Bradley who was Tremaine Dancer of the Year, and Mr. West Coast Dance Explosion. Calvin Turner from "So you think you can Dance" top 20. Ryan Arnold who is the current Ballet director at Dunbar Magnet School in Mobile, Alabama and many others. Ashley is married to Chris Barnett and now resides in Daphne, Alabama. Ashley and Chris have four children; Joshua, Jordan, Ashlynn and Shaun. After owning a studio for 24 years, Ashley is ready to teach and share the passion, love and commitment she has for dance with the students at Five Flags!
---
Dianne Robbins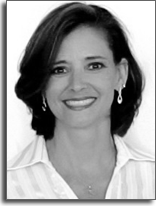 Ms. Dianne has many years of dance and business experience. Beginning as a student, demonstrator, competitive dancer then on to choreographer, coordinator and now director. Growing up in a small town on the border of Arkansas and Texas, Dianne began dancing at the age of 5 as a talent for a national pageant system. She knew from the start that dancing was going to be her life's desire. Although she enjoyed dancing on stage her true passion is teaching. Knowing how important instructors and mentors were in her life was the driving force for her to achieve the goal of one day giving back to other dancers the experience she had grown up with.
Ms. Dianne began assisting and "demonstrating" as it was called in those days, for classes at the age of 12. At the age of 16 she was instructing and choreographing for her own classes, dancing in the community ballet and dancing competitively. Dianne received her full dance teacher certificate and was certified by members of the Texas Association Dance while attending Henderson State University. In 1989 she moved to Pensacola and in 1990 opened Five Flags Dance Academy fulfilling a lifelong dream. Although Five Flags offers a full dance program including a competitive team and classical ballet company, the main emphasis of the studio is not on competition but on instilling a love of dance and giving those interested an opportunity to perform. She also enjoys giving the students the opportunity to perform on a full scale classic theater stage rather than a high school/college auditorium. Pensacola's Saenger Theater is and has been the performance venue for all of our annual shows over the past 25 years. Ms. Dianne believes her dancers and families deserve the best venue for a first class performance.
Over the years she has had the opportunity to dance and work with many top names in the dance industry, but it is the students that have had the biggest influence over her life. Nothing is more rewarding than having former students return because they want their own children to experience growing up at Five Flags Dance Academy to continue with the tradition of passing dance from one generation to the next. Many of Pensacola's local instructors and studio owners trained under Dianne at Five Flags Dance Academy. It is rewarding to see them succeed using the knowledge and training they received during their years at Five Flags Dance Academy.
---
Amanda Baldwin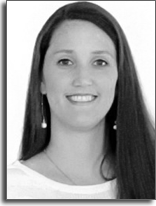 Amanda began her dancing at the age of eight. By the age of fourteen she was assisting classes and at sixteen was instructing several classes on her own. She participated in the teachers training program at Five Flags Dance Academy and now is instrumental in running the day to day operation of the studio as well as heading up the preschool program. She is responsible for the compliments we receive on our preschool program where our dancers perform on stage without the assistant of an instructor to lead them. The preschooler's know their routine well. Tap is Ms. Amanda's favorite subject although she is a beautiful dancer and instructor in all disciplines. She is a charter member of Five Flags Dance Academy and of the first competition team which began in 1998. Amanda graduated with honors from University of West Florida with a degree in Computer Science. When not in dance class you might see her running and training for her next 5K run.
---
Krista Stanford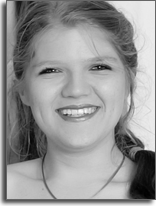 Krista Stanford is a Pensacola native. She began dancing at the age of three and has been dancing at Five Flags Dance Academy for twelve years. At the age of fourteen she was recruited as a teacher assistant and later used as a substitute teacher when needed for classes. Krista's favorite style of dance is tap but she is also skilled in ballet, pointe, jazz, lyrical, musical theater, and hip-hop. She is also a member of the studio's Classical Ballet Company. She has participated in several Summer Dance Workshops at Pensacola State College. Krista is a member of the National Technical Honor Society and plans to study multimedia and dance
---
Kiersten Borowski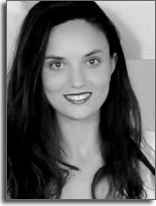 Kiersten Borowski began her ballet training at the age of five at Azalea City Dance Theatre under Paula Johnson, a former member of New York City Ballet. She studied under Mrs. Johnson for seven years before transferring to Mobile Ballet where she continued her training in ballet and jazz for four and a half years. Kiersten began teaching at GraceLines Dance Studio in Mobile Alabama at the age of 15. She now attends the teacher portion of the Suzanne Ferrell workshop at Florida State University ever year. Kiersten has also choreographed several lyrical pieces for the instructional videos for children's musicals written by Dove-Award winner Annette Oden. In the fall of 2013 she began her own ballet company, South Alabama Youth Ballet, where she has choreographed and directed four full length ballets: The Voyage of the Merry Jane, The Nutcracker, The Legend of Oran, and A Night at the Ballet. She continues to run her company in Mobile while also taking classes with Sydney Adams, former assistant to Jerome Robbins.
---
Joanne Adams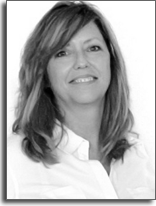 Ms. Joanne comes to Five Flags Dance Academy with over 25 years of experience. You will find her to be very motivated and eager to share her knowledge and love for the art of Ballet. Ballet has been a passion of hers for most of her life and she truly loves to share her gifts with students. Joanne was born in England and started her ballet training in Spokane Washington with Tessa Williams (RAD). She passed up Grade level 4 with honors from the Royal Academy of dance Program. She received a half scholarship to the San Francisco Ballet Company and performed in numerous productions which include Aida and Oklahoma. She is also trained in Cecchetti
Joanne has staged and choreographed numerous production which include Coppelia, Stone Flower, Paquita, Le Corsaire and Sleeping Beauty as well as some original pieces of her own. She started a ballet program for the American Youth Association at the Bitburg Air Base in Germany and worked with a competition team in Tampa Florida.
Ms. Joanne is the creator and director of Five Flags Dance Academy's Classical Ballet Company which is comprised of Apprentice level as well as a Junior and Senior levels. Auditions for this program are held in August each year.
---
Nicole Castro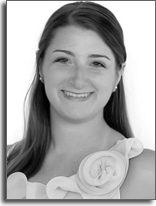 Miss Nicole Castro began her dancing career at the age of 4. Taking classes over the years in ballet, tap, jazz, lyrical and Hip Hop Nicole knew she wanted to dedicate more to dance. Participating in the teacher training program and working as an assistant instructor she accomplished the goal of teaching young dancers as they begin their journey into the dance world. Nicole is currently a student at the University of West Florida majoring in Marine Biology.
---
Nancy Haller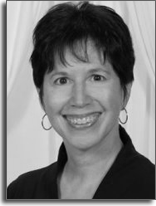 Nancy Haller received her early training at the Elvie DeMarko School in Pensacola. She continued to train at the University of Oklahoma as a dance major and later in New York, Atlanta, and Memphis. She continues to study with nationally recognized choreographers locally and in New York.
Ms. Haller has been active in community theatre as an actress and choreographer. Most recently, she choreographed Anything Goes at Gulf Breeze High School. She has been teaching dance in Pensacola for 15 years, from classes for very young children to adults.