RECITAL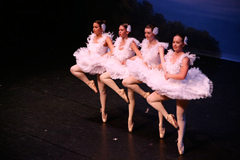 Recital: The 2017-2018 show is scheduled for Sunday June 3, 2018 at 1:30 & 5pm! Tickets will be available through ticketmaster and the Saenger Box Office.
Five Flags Dance Academy is one of the select few dance studio's to have their performance held at the Pensacola Saenger Theatre. This is a real theater and not a high school or college auditorium. Only the very best venue for our dancers to showcase their hard work and talent!
Dancers do not need tickets to the show. We use ticketmaster for your convenience and show ticket prices will be posted at a later date.
Recital Costumes:
Costumes are ordered in December and must be paid for in advanced. A $30.00 deposit is collected for each costume during the month of October. Costumes prices vary for each class, but the average price is $45-$60 per costume. Please see our Policies & Procedures section for more detail on Costumes.